Our experiences
Live with us wine experiences, rich in flavours and emotions!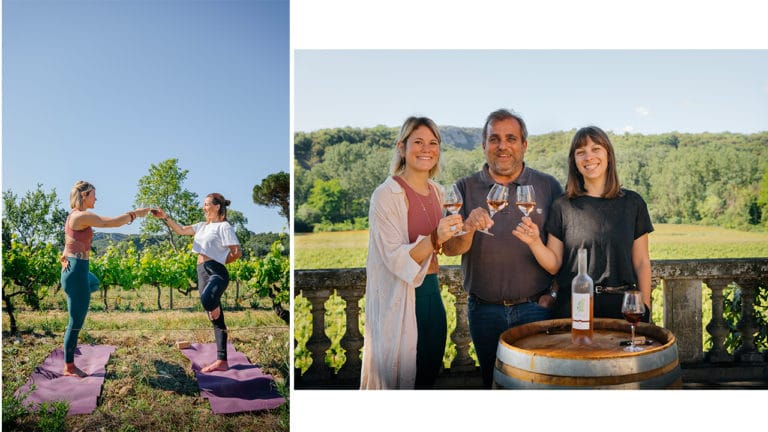 With Angélina, awaken your senses during an outdoor yoga session!
With Simon, go for a ride on an electric bike through the vineyards, hills and rivers!
With Maël, discover the secrets of the Gorges of Ardèche by canoe!
With Louis, climb trees and taste wines more than 10m above the ground!
And in our wine estate, with Ludovic, the winemaker, and Amandine, learn the art of wine tasting, and discover the work behind each wine!