Niché au cœur de nos vignes, à l'abri des regards, l'Hôtel Villa Walbaum****, protégé par ses cèdres centenaires, son bois, ses oliviers et ses sources, est un endroit intimiste et unique.
In this beautiful setting, a wide choice of indoor and outdoor spaces such as the vast gardens, the heated pool, the vaulted wine cellar, the cosy library, all beckon to you for a relaxing and enjoyable experience.
A relaxing stay enables you to revel in this universe devoted to the art of living
that encompasses the world of wine, contemplation and unspoiled nature…
Les onze belles chambres et suites de l'hôtel****, à la décoration raffinée, aux lignes contemporaines fluides et poétiques, se répartissent entre la Maison de Maître rénovée et l'extension depuis deux grands escaliers :
one historical, the other resolutely modern...
As day breaks, each of our rooms and suites reveals the spellbinding show of the natural beauty surrounding the home, unique to the climate and area of the Gorges of Ardeche…
Our terraces, decks, living rooms, wood flooring, fireplaces, historical light fixtures, terra cotta tiling and magnificent wooden doors are all part of the many assets that create this enchanting venue that makes your stay so special.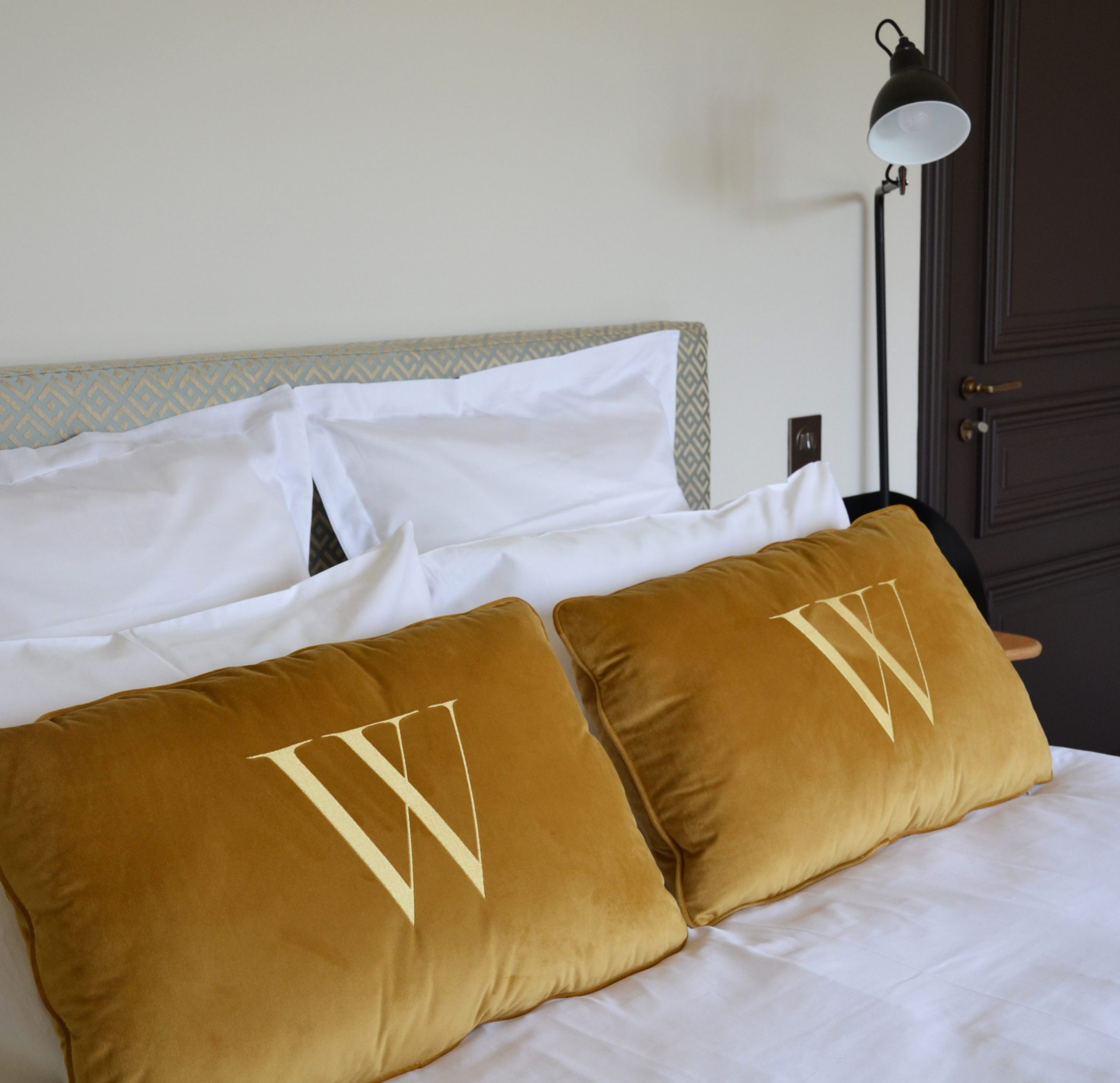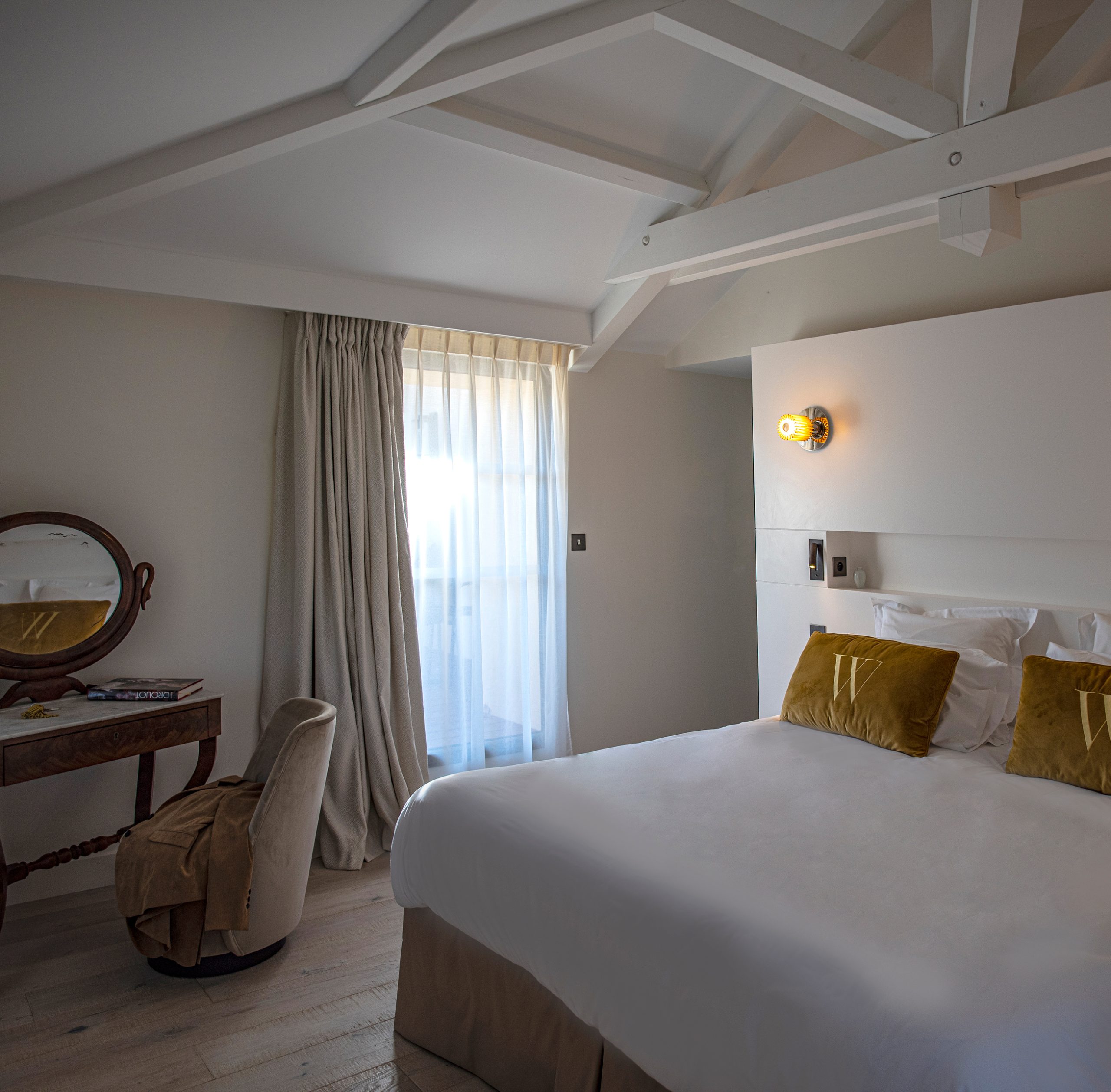 Charme Room
1 to 2 people
Room with terrace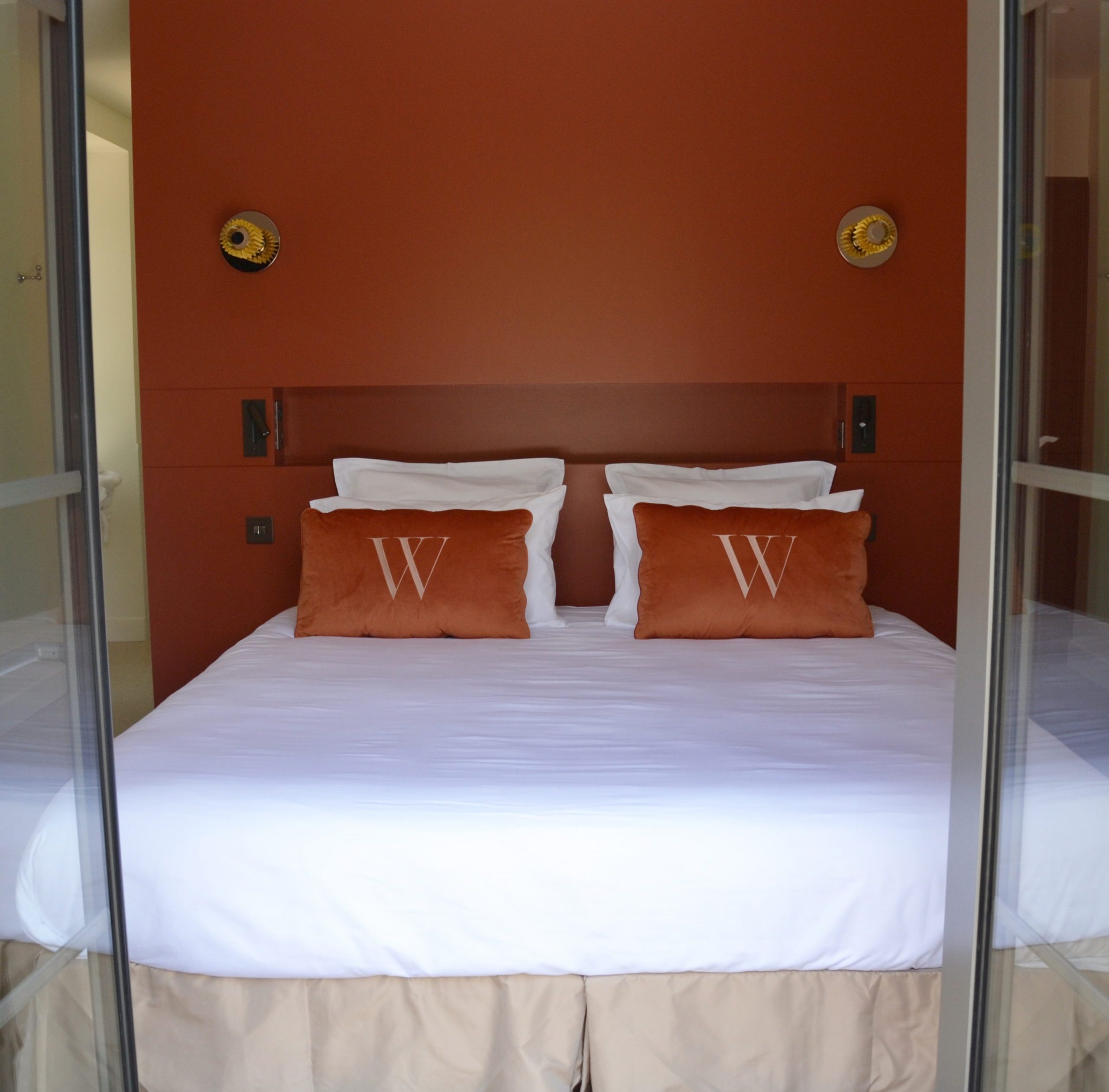 Junior suite
1 to 4 people
Room with terrace



Borne de recharge électrique



Accessible for persons with reduced mobility

Check-in 15h - Check-out 11h

WIFI non disponible en Chambre
We are sorry that we cannot accept pets.
Of course, our table always gives pride of place to wine. Also, we invite you to discover the wines of the estate or to travel with our selection of wines from Ardèche and elsewhere, made by Ludovic, owner and winemaker.
Le restaurant est ouvert pour la clientèle de l'hôtel, merci de nous consulter pour les horaires et les demandes de réservation.
A partir du mois de Septembre, merci de contacter la réception pour connaitre nos jours d'ouverture.
Notre restaurant vous accueille les soirs, avec notre premier chef en résidence, Emmanuel Decauwer.
Good stuff, good stuff, real stuff.
In the family home, beautiful tables have always been in order. Today we continue the tradition… Influenced by the history of the family, we share our "taste" passion for local cuisine and inspired by our travels. We offer a selection of fresh and mainly local products carefully chosen from our suppliers.
In the 17th century, this country house took on therefined style of the Palladian villa architecture.
The manor house was born, in harmony with the beautiful countryside and the setting. It stood in a most beneficial location, with superb views over the estate, the limestone cliffs and the village of Vallon Pont d'Arc. The home enjoyed the many resources that came from its surroundings – the garden products, the woods, the river and the springs.
Then and now, La Villa Walbaum has carefully kept the quintessence of that period and its tradition of hospitality, the true sense of a warm welcome.
The column-lined loggia is embellished with a series of frescoes filled with trompe-l'œil architectonic decors where doors, pilasters and cornices leap out in a play of illusion and perspective created for the sheer pleasure of the eye.
As you enter the Villa you come upon the historical monumental staircase, impressive in elegance, worthy of welcoming illustrious guests. Today, a resolutely modern staircase continues to the next floor. This juxtaposition of ancient and contemporary endows Villa Walbaum with unique style … Harmony of past splendour, history, and present-day comfort levels. Heritage lamps work side-by-side with contemporary designs; burnished wood, and the stone from Ruoms work are used as are zinc and steel…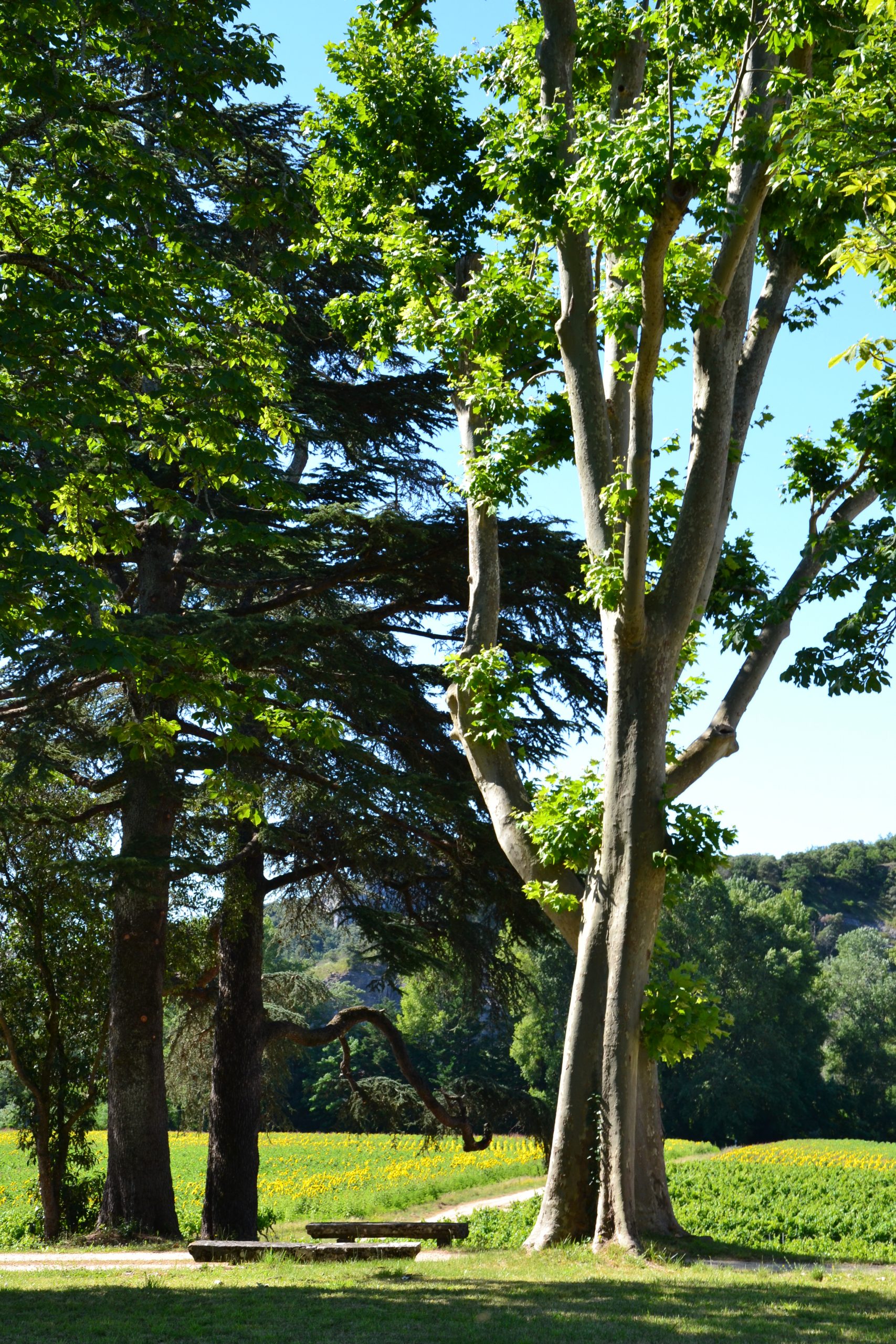 The garden has been designed in harmony with the 'artificial nature' of countryside shaped by the hand of man and the 'natural nature' of the original woods and forest, in the vision of the ALEP landscape architects.
They have created an intimate, pleasing character that defines the territory between the home and the surrounding countryside. The garden is distinguished by its utter simplicity: flowerbeds, large terra cotta pots with lemon and orange trees, fig trees that emanate their sweet scent of summer holiday, lavender, and bamboo…