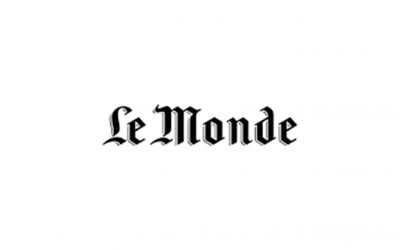 Retrouvez les vins d'Ardèche dans le supplément vins du journal Le Monde du samedi 4 septembre 2021 ! (...) "Dans sa demeure familiale transformée en un merveilleux hôtel - ouvert début Juillet -, à Vallon-Pont-d'Arc, au cœur des gorges et du tsunami touristique,...
read more
Vallon Pont d'Arc – January 15, 2021
New year, new adventure for the WALBAUM family!
In 2021, the Walbaum family adds a new chapter to the family history with a new, ambitious and resolutely forward-looking project. This major change, deeply-rooted in the family values, looks confidently to the future and takes on the challenges of today's society.
We continue to combine history, culture and charm for a subtle experience shaped by our long tradition of hospitality.
Domaine Walbaum is here !
Our name, our visual identity and style, our space… everything has been reassessed and enhanced. The Domaine is refocusing on Villa Walbaum, our Wine Hotel, nestled in the vineyards and unspoiled nature of the Gorges de l'Ardèche. The warm and welcoming old family home, which calls to mind a Tuscany villa, has been given a modern extension: combining the charm of the past with the needs of the future… This venue is dedicated to the art of living, to contemplation and to discovering the estate wines and wines of the Domaine, as well as elsewhere.
In addition to the Villa Walbaum… a new eco-designed cellar,is being built to produce wines that are ever more expressive of their terroir, giving pride of place to the family winemaking tradition.
Nothing has changed! We welcome you all year long for inspiring, unforgettable experiences in this enchanting, timeless setting.
To learn more about the history of Domaine Walbaum, discover our new realm, wait no longer: www.domainewalbaum.com
Ludovic & Chloëe Walbaum