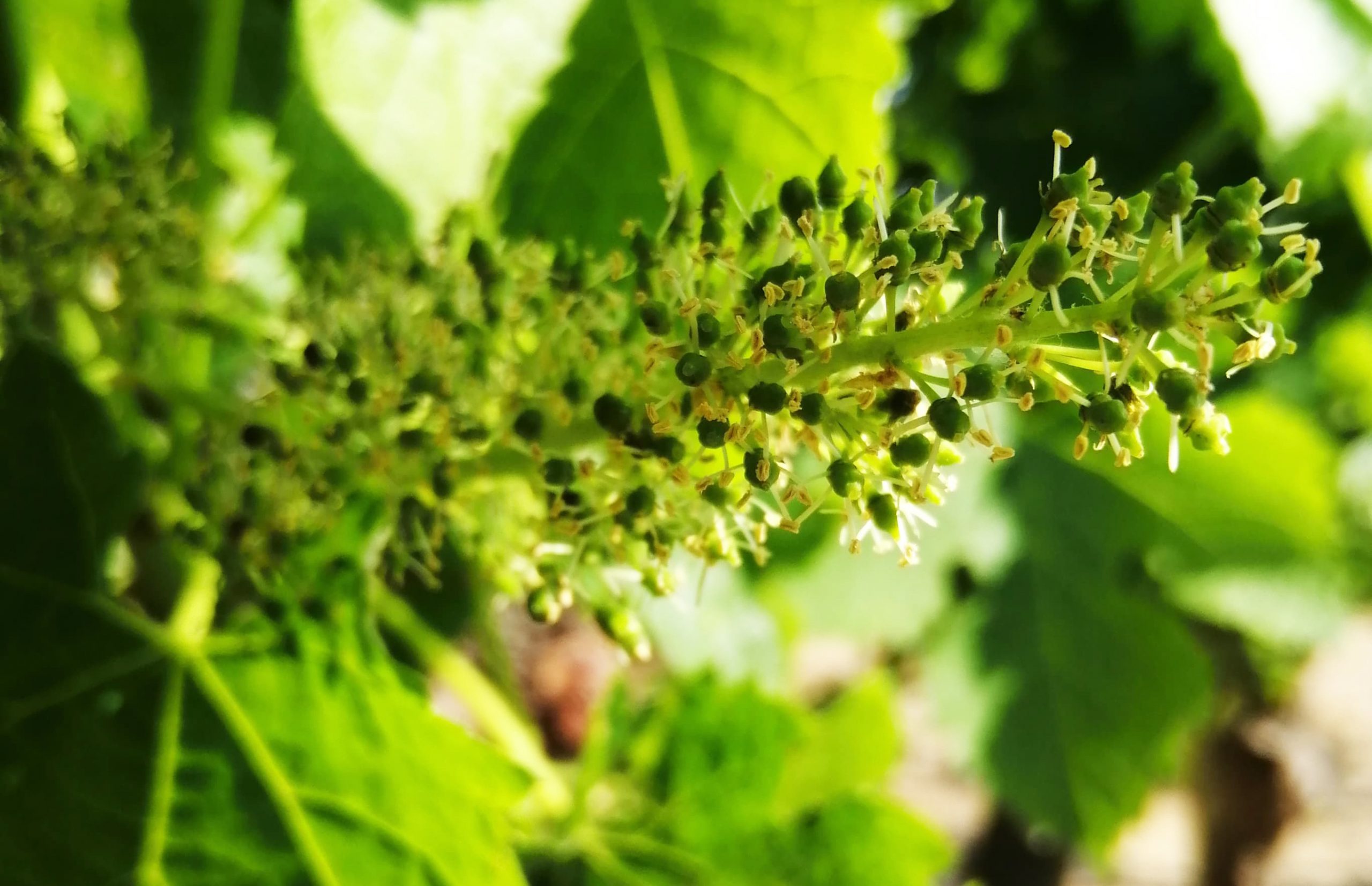 Our vineyards are cultivated in full respect of the environment and biodiversity: traditional tilling, organic treatments, ridging the vines with draft horses…
Parcels are bordered by woods and bocages, veritable havens for wildlife and the countless birds who are natural predators that control vine pests.
Beehives have been set up at the edge of the woods; the bees pollinate species and enhance the establishment of wild plants, creating unique biodiversity.
Protecting our environment means above all knowing how to observe, listen to and work with nature, in harmony. In our ongoing efforts to improve and sustain our approach, we have begun conversion to organic farming of the vineyards in 2021.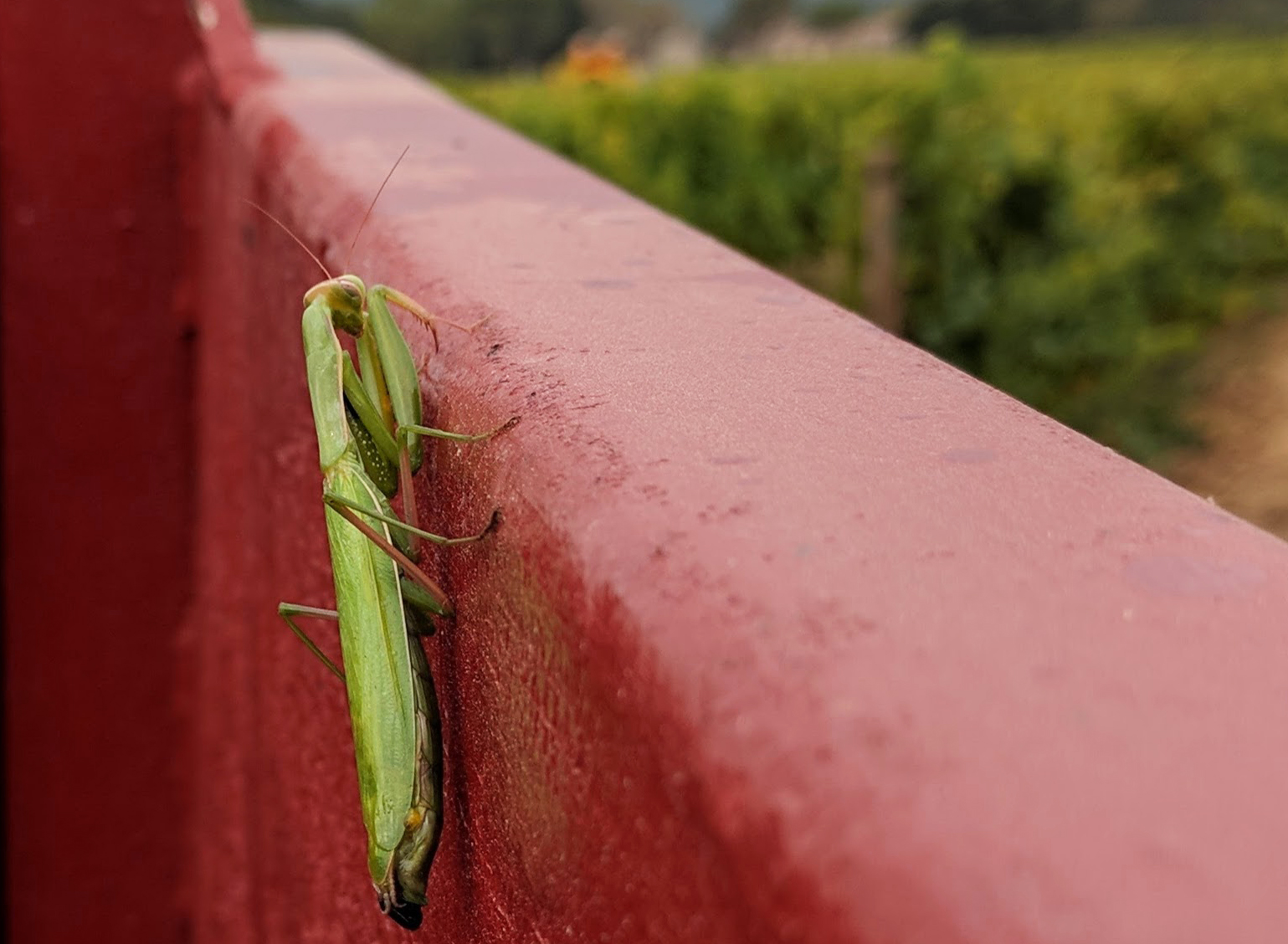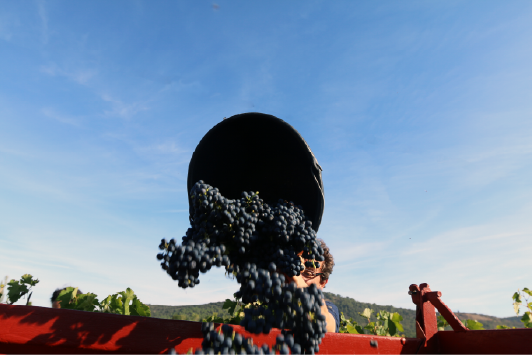 Our terroir comprises slopes with pebbly soils and chalky clayey soils that stretch for two kilometres along the Ardèche river. We cultivate the grape varieties that make the great wines of our regional tradition: Syrah, Cinsault, Grenache, Carignan, Merlot and Viognier for the white wines.
Our vineyards lie in the IGP Ardèche (Protected Geographical Indication) zone. Certain grapevines, planted by previous generations over 50 years ago, grow grapes that are few in number but outstanding in quality, producing complex wines with great finesse.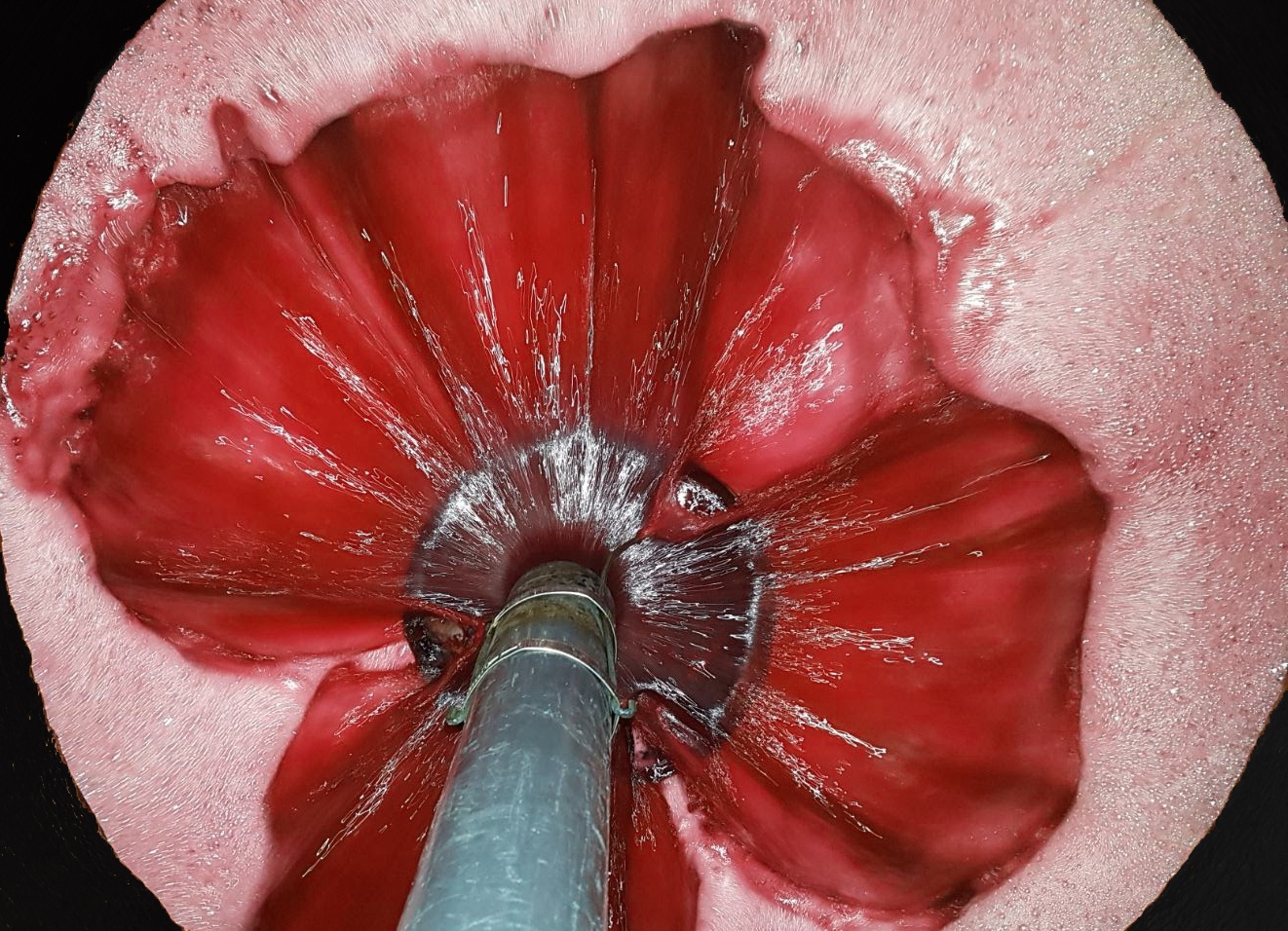 The grapes are harvested when they have reached optimum maturity, and they go directly into the estate cellar.
For our red wines, we do long macerations at controlled temperature to extract the tannins, the colour, the delicate aromas. The wines then spend a year in concrete vats; some undergo a further twelve months in oak barrels.
Our rosé wine first undergoes direct pressing, or 'saignée', overnight. The delicate juices then go into thermo-regulated stainless-steel tanks to preserve the quality. Rosé wines are among the most delicate and challenging to make. The secret of beautiful colour, delicate aromas and elegance lies in the subtle balance we must achieve.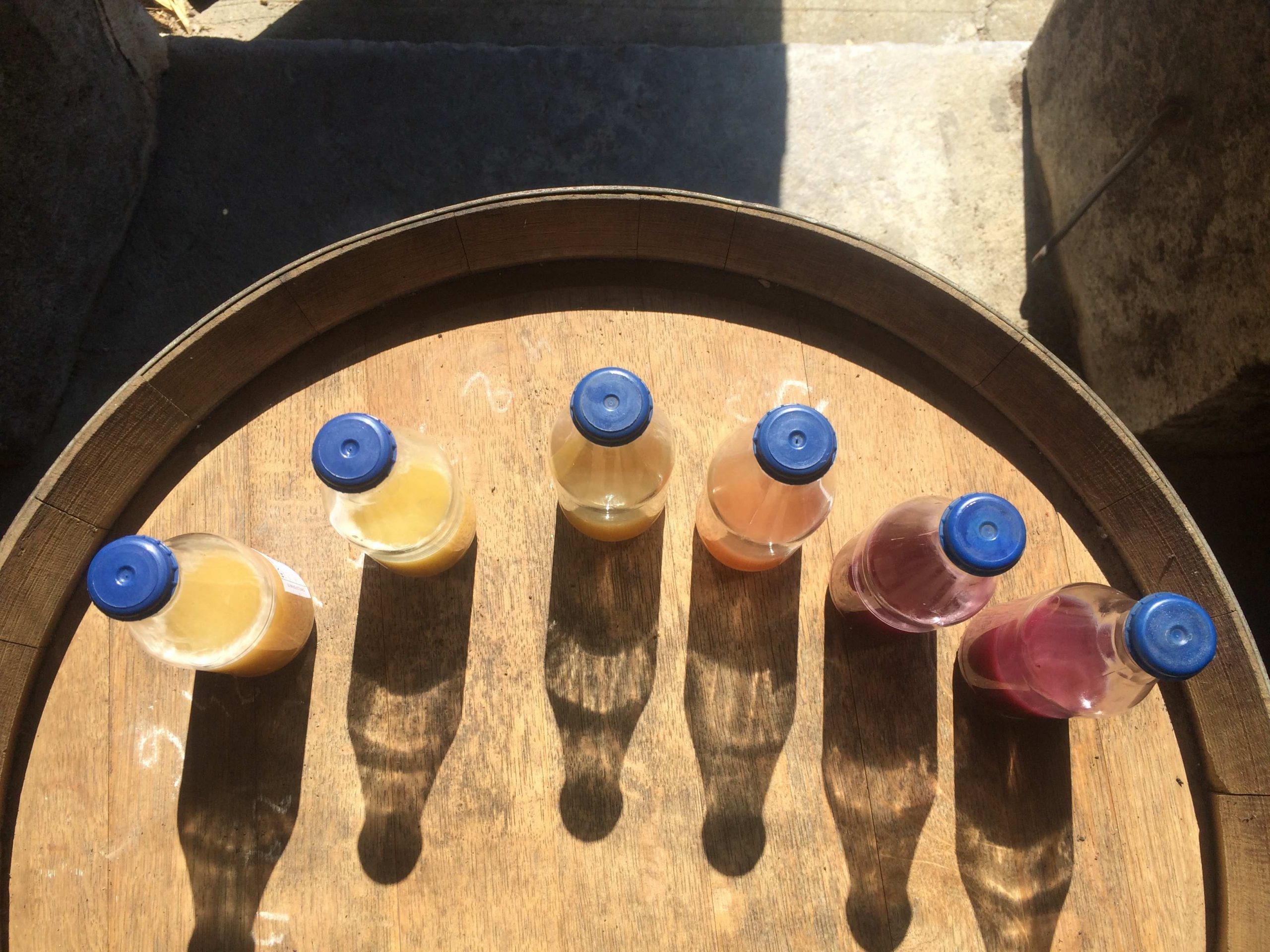 Our white wine is made in the highly traditional manner. The grapes are harvested very early in the morning to retain all their freshness, then brought to the press. After short maceration in contact with the skins, the juice goes into oak barrels for slow fermentation on the lees. This technique endows the wine with velvety texture and gorgeous aromas that evoke honey and almond paste.
Throughout the vinification period we taste and analyse the wine to closely monitor its evolution. Our red wines are not filtered, and only rarely are they fined, so as to preserve – and give you – all the aromatic complexity we have worked so hard to achieve.
From ripening on the vine to final harvest, from the vineyards to the cellar, from the decanter to your tasting glass, the world of wine is a universe unto itself.
Our wine tasting and sales cellar is open
du lundi au samedi de 9h30 à 12h30 et de 14h30 à 18h.
La Villa rouge 2020
Bientôt disponible
Hommage rouge 2017
50% Syrah – 50% Grenache
Syrah rouge 2019
Bientôt disponible
Fleur de Vigne rosé 2020
100% Cinsault